Having already completed two riveted aluminium pieces, Marc felt compelled to revisit his LC1 lounge of 1986 with the hopes of coming closer to his original goal for that piece. He wanted to address two issues, the first being that the LC1 felt "too derivative and postmodern" and the second being that the form was not as ambiguous or as fluid as he had intended.
To achieve the level of precision and perfection he intended for the piece, Marc used thin sheets of pure aluminium, which was more malleable than an alloy. Rather than use sandbags for hammering out nonspecific shapes, he made additional moulds of fibreglass from the Lockheed's form purely for hammering the aluminium panels. This helped to achieve the precise contours, but to assemble the panels together on the lounge, each had to be individually cut and filed to fit. For this reason, each Lockheed in the edition is unique, taking up to six months to produce. The prototype differs slightly from rest of edition in the finishing of the feet, which have fibreglass showing where aluminium stops; the pieces in the edition have rubberised paint covering the feet.
Edition of 10 + 4 artist's proofs (black feet) + 1 prototype (white feet).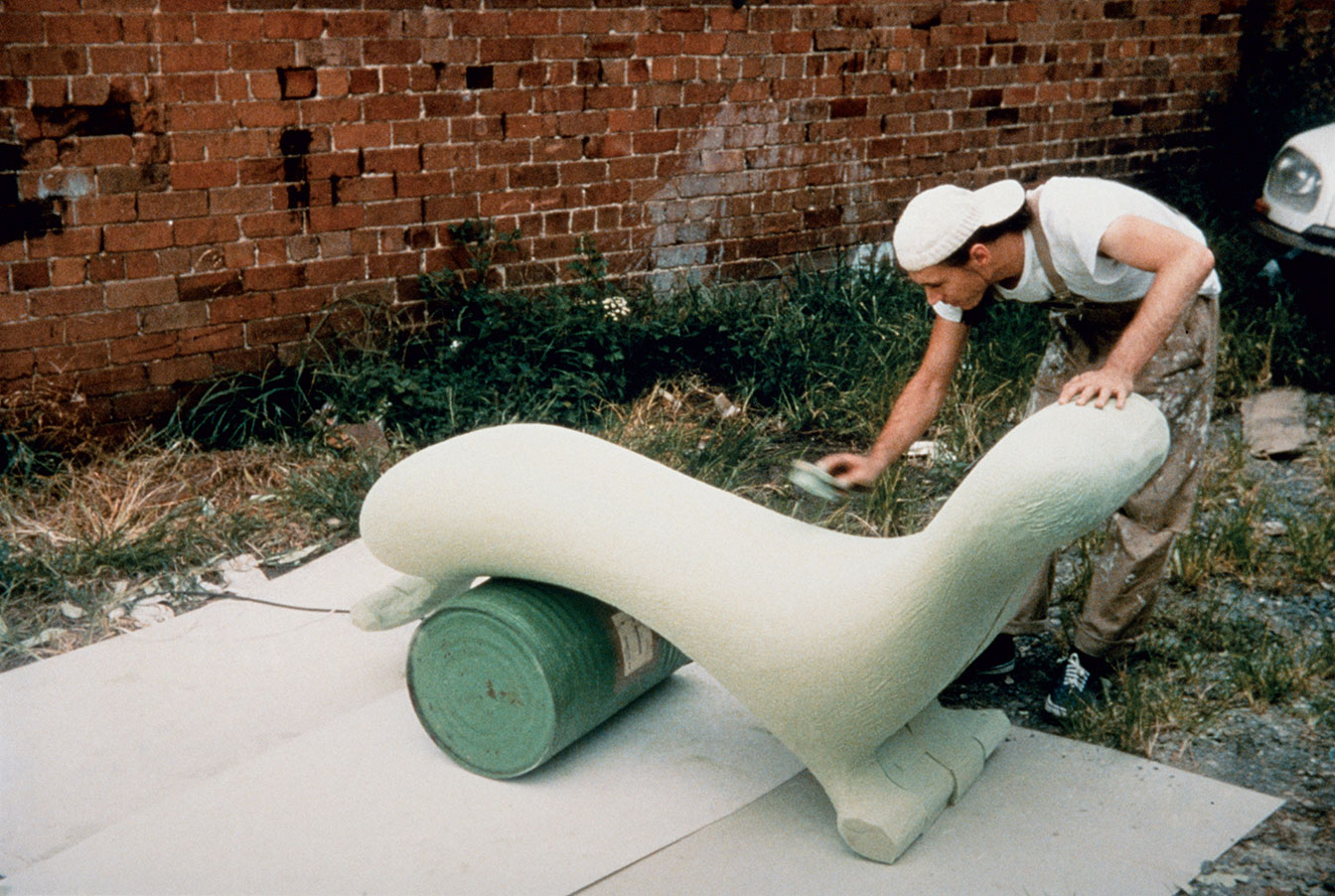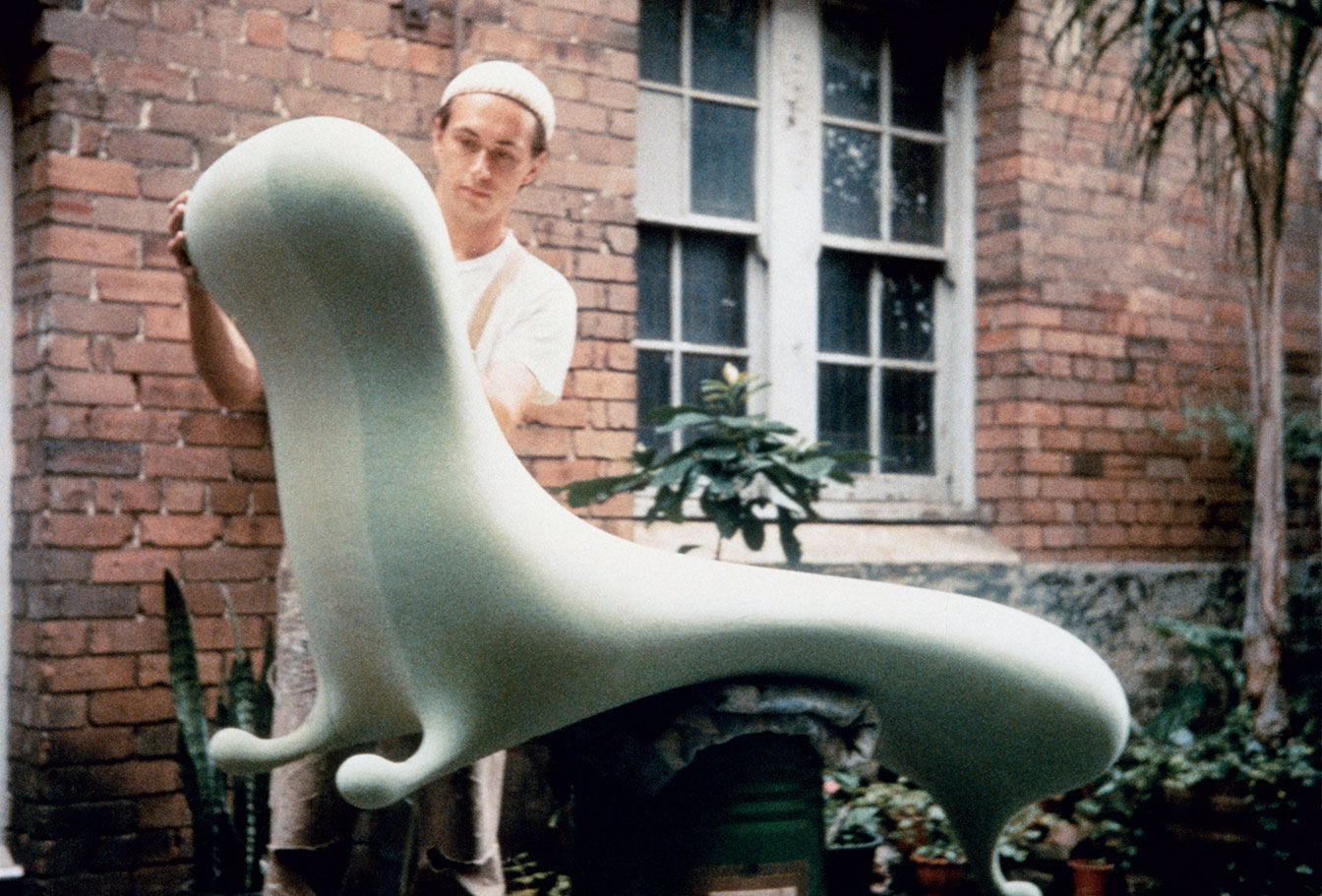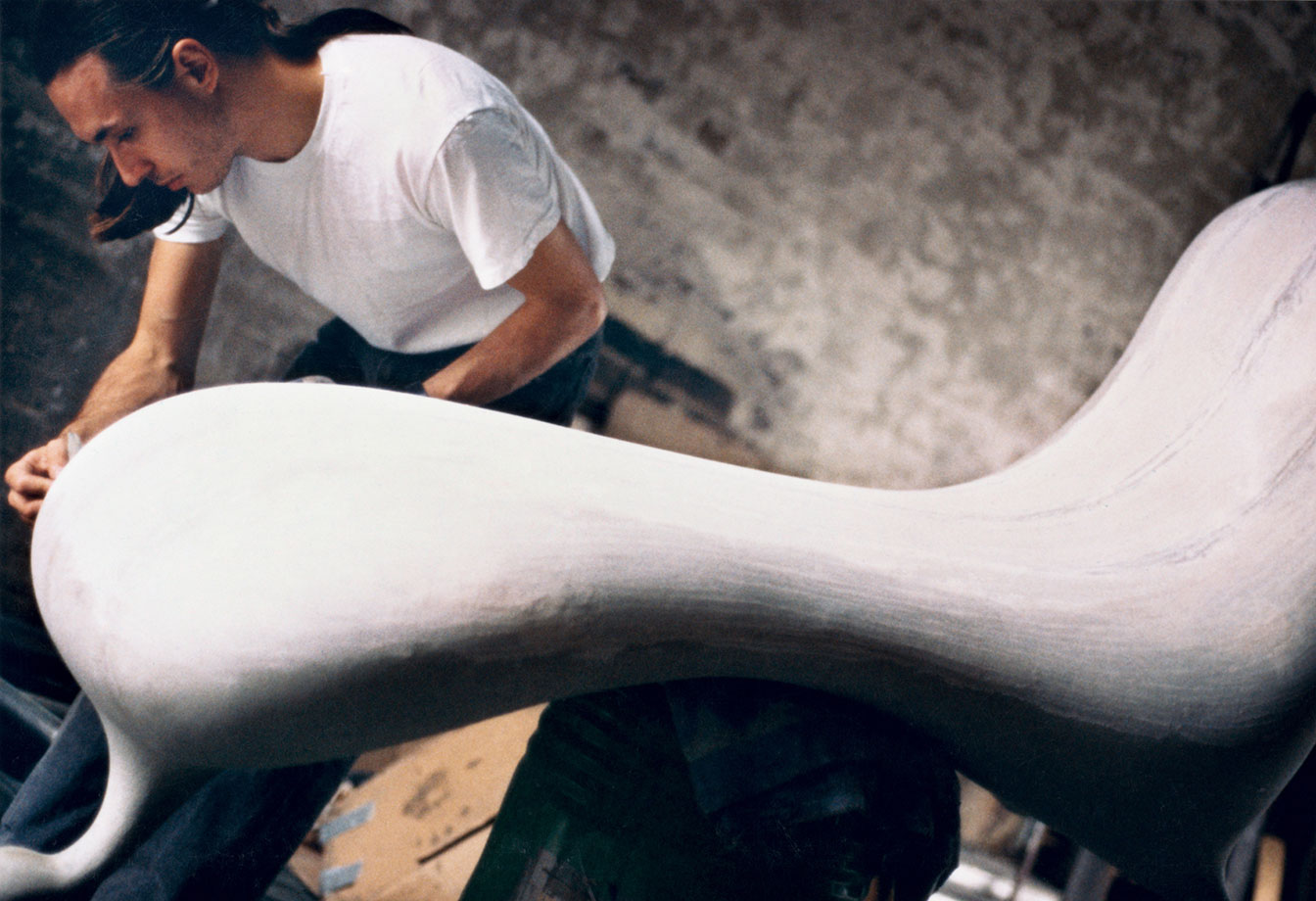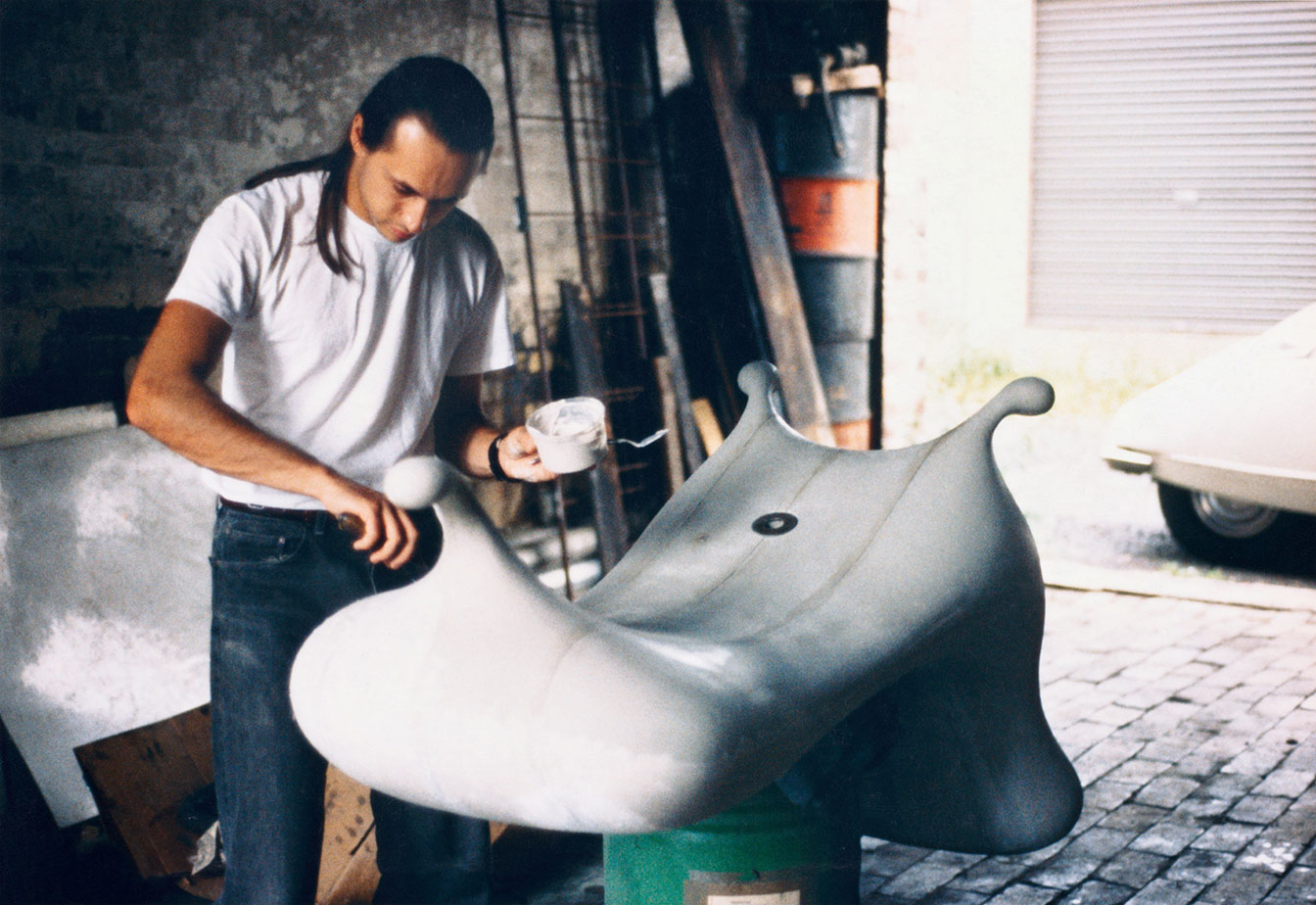 Back to top